WORKSHOP
NEWS
HOW TO AVOID BEING "RIPPED OFF" BY YOUR MECHANIC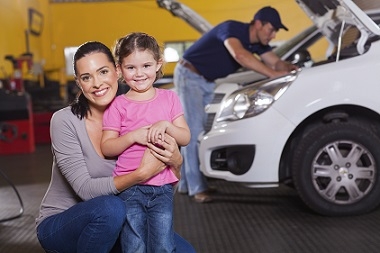 It's common for consumers to feel nervous about taking their car in to a mechanic for general servicing and repairs, and rightly so. Most people lack the knowledge and understanding when it comes to cars to know when a mechanic is telling the truth or trying to rip you off. Although there are some poor workshops out there, there are plenty of great ones too. Hopefully by reading this article I can help avoid some of the anguish and unnecessary repair bills, keeping your car in tip top shape.
Word of Mouth – How do you find a trustworthy mechanic? Ask around, friends and family will no doubt have already used a workshop they are happy with.
Check for a Repairers Business Licence – Not that this ensures a trustworthy mechanic, but it does ensure that they have complied with the necessary licensing requirements. Businesses can be searched here: http://www.commerce.wa.gov.au/consumer-protection/consumer-protection-licence-and-registration-search
Do some research – A quick flick through Google can often lead you to find out if the issue with your particular car is a common problem and if it is simply routine maintenance, there will be a wealth of information to ensure you know what your mechanic is talking about.
Go Independent – Why? There may be reasons for using a Dealership over independent and vice versa.Usually independent workshops are cheaper (due to lower operating costs) and rely heavily on repeat business over a longer term to ensure a healthy business. Independent workshops will go that little bit further to ensure their customers keep coming back and you usually get to deal directly with owner themselves.
Ask for evidence – Ask for your old parts back, I doubt any workshop will mind holding on to your old parts for you and explaining why and where they play a role in your car. Ask them to show you where they go in the vehicle (within reason) so you have an understanding. If the workshop in question can't find time to explain this to you then they obviously don't want your business.
Get a Quote – Ask for a quote to be done before any work is done on your car. If it's a routine service then a quote should be provided for the service schedule that was booked and a quote should be provided for any extra repairs needed.
Get a second opinion – If the quotation seems too excessive or you are simply unsure, don't be shy in taking the vehicle elsewhere for a second opinion. This could save you big dollars.
Beware of the upsell – Beware of workshops that consistently try to upsell services or find a large list of faults every time your car enters the shop. Transmission flushes, power steering flushes, emission servicing, throttle body cleaning and injector cleaning are some of the more common upsell items that many shops use. While some of these items may be required from time-to-time, for the most part if the vehicle is running well and has never missed a beat then be wary of the common and unnecessary upsell.
Ask Yourself – Ask yourself if the workshop really cares about you and your car. Look for the little things that show you they go that little bit further – such as:

Washing and/or vacuuming the car
Tyre Shine
Complimentary air fresher or fragrance
Complimentary wiper blades
Service reminders by text or email
Windows cleaned
Old parts kept for viewing
Communication prior to performing extra repairs
Finally, here is a quick list of things you can do to help your workshop which will show your mechanic you care and they will more than likely go that little bit further for you.
Clean out your car – No mechanic likes rummaging through a boot load of junk to check the spare tyre or a glovebox so full it takes 5 minutes to find the log books, and most mechanics will probably just close the compartment and walk away.
Avoid booking for a Friday – Most shops are already flat out on a Friday and might tend to rush things to get the jobs out the door before the weekend. Booking earlier in the week is the safer option.
Don't ignore the warning signs – If your car has a dash light on or is making an unusual noise then get it in as soon as possible. Ignoring the warning signs can mean the difference between a few dollars or a major repair bill.
If you can't make the appointment then call and cancel with as much notice as possible. Simply not turning up without a quick call doesn't allow the workshop to fill the vacant spot and can cost them in lost income for the day.
If you have problems with your car try and take notice of when the problem occurs. By giving the mechanic as much information as possible you will make their job easier in diagnosing the issue and perhaps even save them time, in turn, saving you money.
Article by Gavin Craske
Posted 24/02/2016
---
ARE YOUR HORSE FLOAT BRAKES WORKING?
I have noticed a few posts going around on Facebook about terrible accidents that have happened involving horse floats, usually leading to the tragic loss of a beloved pet.
I recently had a customer come in that did not know how the trailer brakes worked on their float and were inadvertently travelling to shows with brakes that were not working at all. This prompted me to write this post and hopefully get horse float owners to ask themselves when it was that they last had their horse float brakes checked.
Unfortunately most owners assume that since the horse float doesn't do all that many kilometres, that the brakes will not wear and do not need to be checked. Like anything mechanical, brakes need regular checking/servicing to ensure they are working efficiently and we don't realise how important those brakes really are until it's too late.
Do you know if you have mechanical brakes or electric brakes? If you have electric brakes then you would have an electric brake controller situated in the tow vehicle.
Do you know how this controller works? Most electric brake controllers work the same way, but do you know how to set the gain correctly? Or do you just leave the gain in the same position and hook up and go?
Do you know if your brakes have a break-away system with back up battery? Some trailers over a certain weight will have what is called a 'Break-away' system. This system has a 12v battery pack that applies the electric brakes if the trailer breaks away from the vehicle. Do you know how to test this system? Did you know that the back-up battery should be replaced every two years?
Can you apply the brakes manually to check if they are being applied? Do you know how? This is a really simple test that can give a quick indication that the brakes are at least working.
If you have hydraulic mechanical brakes, do you know the last time the hydraulic system was bled? Like cars, the brake system should be flushed every two years to ensure that moisture does not build up in the brake components which will lead to corrosion and ultimately brake failure.
When was the last time the brakes were adjusted? Just like a car, trailers should be serviced on a regular basis to check for wheel bearing play and ensure that the brakes are properly adjusted. Not all types of brakes need adjusting but it doesn't hurt to check.
Posted 02/06/2015
---
PRIUS NHW20 DASH REPAIR – DREADED DASH FAILURE
HAS YOUR DASH GONE BLANK? CAN'T TURN OFF YOUR PRIUS?
As Perth's most trusted hybrid repair specialists, we pride ourselves on being able to diagnose and repair the most difficult of hybrid problems, and are pleased to announce that we can now repair your damaged Toyota Prius NHW20 Instrument Cluster (in house). We have spent considerable time working with several displays to determine the faulty components and replace all of them when we see a board fail. The instrument cluster (speedometer, fuel gauge and warning lights) in your Prius NHW20 is located in your dash, near the base of the windshield.
If you are having problems with your Prius NHW20, call us on (08) 9452 7972, or come and visit our expert staff at Current Tech's workshop in Maddington, Perth WA.
NOTE: If you can't turn off your NHW20 Prius, then hold down the power button for 3 seconds and then press the power button twice. This should shut down your Prius by entering emergency override.
Posted 30/04/2015
---
Make Current Tech your first stop for aftermarket accessories for your vehicle.
We stock a wide range of accessories - from batteries, to brake controllers, roof racks, lighting and even new wipers.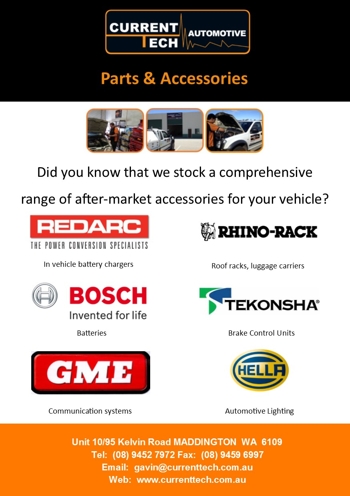 Posted 19/05/2014
---
Recent rain is a good reminder of the things you need to do to make sure your car is ready for driving in wet weather: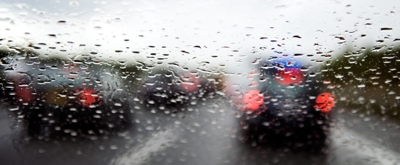 Make sure you have good tyre tread (at least 1.5mm deep across the whole tyre width)
Make sure all of your vehicle's lights work well
Ensure your windscreen and lights are clean, and
Replace your windscreen wipers at the start of winter
We can arrange to check and replace your tyres while your car is being serviced with us and also replace your wipers free with every service. Ask us when booking in for a service or auto electrical work. Call us on 9452 7972 to book in.
Posted 28/04/2014
---
Gavin's article regarding handy tips for Hybrid cars was recently published in The Automotive Technician magazine, Issue 35 (October 2013). (Click article below to view magazine in PDF format).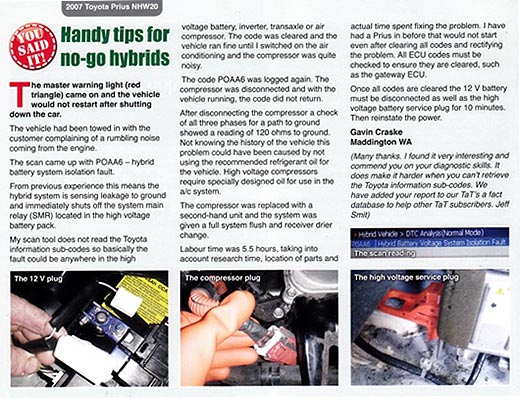 Posted 15/11/2013
---
AU FALCON - DEALER FAILS TO DIAGNOSE, AT ALL:
A customer came in the other day frustrated that a Ford Dealer had just charged him $1000 to find and repair a misfire he had in his engine. A new battery, ignition coil, ignition leads and spark plugs were fitted with little improvement (if any) to the engine misfire.
After spending 1.5 hours going back to basics and performing a thorough diagnosis it was determined that the injectors were blocked and not only that, the whole fuel system was contaminated and required flushing out.
We removed and flushed the fuel tank, replaced the fuel pump, replaced the fuel filter, flushed all fuel lines, flushed the fuel rail, replaced the pressure regulator and had the injectors cleaned.
After all this the bill came to $1300 although this time we had a sweet running AU back on the road. The previous repair bill could have been avoided if the technician bothered to perform a thorough diagnosis rather than just throwing parts at the problem.
Looking at the pics its hard to believe this vehicle started at all.
Posted 17/09/2013.
---
INFO AND
PRODUCTS
GENUINE TOYOTA HYBRID BATTERY REPLACEMENT

CAMRY AND PRIUS HYBRID PRICES

AHV40 Camry - G9510-33040 $3100 Fully Installed

ZVW30 Prius - G9510-47031 $2280 Fully Installed

NHW20 Prius - G9510-47062 $2400 Fully Installed

All batteries are brand new from Toyota and come with standard Toyota warranty.

Give Current Tech a call today to discuss your options.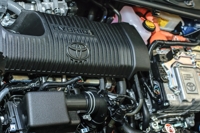 Posted 07/08/2017
---
Spring Maintenance for your Car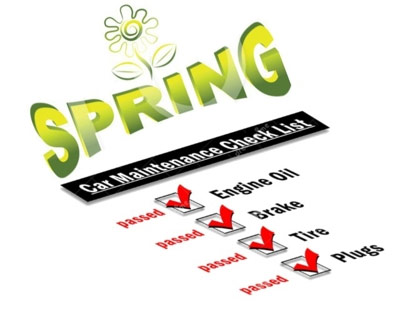 Spring is here. Say goodbye to the winter blues and get ready for weekend road trips now the weather is getting fairer. As well as packing your esky, sun cream and beach gear, take the time to follow these 7 tips to get your car ready for that long-awaited for (or maybe even unexpected) road trip.
1. Check your tyres (check tread and tyre pressure) - Cold weather can reduce tire pressure, so make sure all tyres, including the spare, are properly inflated and balanced. You can check the inside of your car door to find out what the proper air pressure should be.
2. Check Headlights – Have another person to walk around your vehicle to physically look and see that all of your light bulbs are working and bright. Check headlights, brake lights, reverse lights and indicators.
3. Replace Windscreen Wipers – Make a habit of replacing your windscreen wipers at the beginning of each spring.
4. Make sure Brakes are working properly – It is important to check your brakes at least twice a year. Part of our regular servicing includes a brake inspection, and a check to make sure that brake fluids are clean and at the right levels.
5. Flush your radiator – Radiator coolant doesn't last forever. If the coolant gets dirty, the radiator can start to break down and corrode. Flushing your radiator each year is an excellent preventative maintenance to keep your vehicle functioning properly.
6. Air Filter – Replace the air filter at least once a year to keep your vehicle running smoothly and quietly.
7. Battery Check – In the winter, corrosion can build up quickly in your car's battery. Each spring, check the battery's terminals and cables so that your car will start quickly for you every time you use it.
Posted 01/09/2014
---
VEHICLE INSPECTIONS
Buying a new or used vehicle can be a large financial investment.
Before you buy your new or used car, it pays to know what you're getting. Did you know that Current Tech Automotive perform Vehicle Condition Appraisals, giving you a full report on the car's general condition and safety components. It will save you money, and give you much greater peace of mind about such a major investment.
You could also use one of our vehicle inspections if you want to get your car checked out before your new car warranty expires. Or if you're about to sell your car and would like to include a full car inspection as an extra selling point.
Our prices start from $180.00 for full vehicle inspection. Call us on 0439 702 736 to book your inspection.
Posted 31/01/2014
---
AIR-CONDITIONING REGAS – FROM $165.00*
Summer is here! Don't forget to book your car in for an air-conditioning service and re-gas. For $165*, your service will include:
Re-gas (using only R134A refrigerant)
Refrigerant Oil
Full system check
Leak test
Replace receiver drier*
(*up to the value of $40.00. If your vehicle requires a replacement drier valued at more than $40, this price will be added to your total).
Many other re-gas specialists do not include receiver driers in their price.
Current Tech Automotive are fully equipped to take care of all types of air conditioning systems including cars, trucks, buses and earthmoving equipment and we are a registered Arctick repairer, so you know your vehicle is in safe hands. You can also have peace of mind knowing you are using an environmentally conscious repairer following strict reclaiming guidelines to keep our planet as green as possible.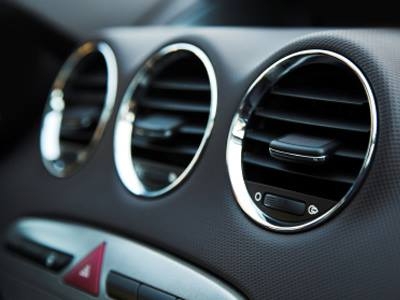 Posted 01/12/2013
---
THE IMPORTANCE OF CHECKING YOUR ENGINE OIL LEVEL:
Being in the industry for so long sometimes repairers forget that what is common knowledge for us is not necessarily common knowledge for others. When questioned as to why they haven't checked the engine oil level at some point between vehicle servicing, twice this week customers have said "But there hasn't been any signs of oil on the ground so why would I need to check it?"
Well unfortunately engines don't just lose engine oil from leaks that have developed from failed seals or gasket's, they naturally use oil that bypasses the piston rings which is being used to lubricate the area between the piston and the bore. As the engine gets older the piston rings will start to wear and gradually allow more oil to bypass the piston rings and find its way into the combustion chamber and therefore be burned off in the everyday use of the vehicle.
So in short, don't just rely on your routine servicing to take care of your fluid levels but pop the bonnet once a month and check them yourself. If you return to your local workshop for regular servicing then most wouldn't mind checking it for you. It's a quick check to do and could save you several thousands of dollars in repair bills if you run out of oil.
Posted 8/09/2013.
---